Pour cet article j'essaie une nouvelle mise-en-page. En effet, lorsque je fais les traductions des reviews, je dois poster les photos en double exemplaire etc. Cela alourdi beaucoup l'hébergement. Pour cette fois, et selon vos retours, je vais directement inclure la version anglaise à la suite des paragraphes en français, en utilisant une couleur différente et qui, j'espère, ne vous troublera pas trop. En gros : noir, vous lisez, violet, vous zappez :-)
In this paper I'll try a new layout. When I put the English translation inside my reviews, I have to upload the pictures twice, this is quite heavy for the hosting site. This time is a try, and depending on your feedback I'll put the translation directly below the French parts, using a different (and I hope friendly) color. Basically : purple, you read, black, you swap :-)
Pas mal de joueurs m'ont demandé de faire un tuto sur le démontage du bloc mécanique VFC, et effectivement même si c'est plutôt simple, il y a quelques ressorts à ne pas mettre n'importe comment et quelques photos ne sont pas un luxe pour se rassurer ! C'est parti pour quelques minutes de manipulations.

A few players asked me about how to strip the VFC trigger group. Even if it is quite easy, there are a few springs that need attention. A few pictures are no luxury if you're stuck ! Here we go for a few minutes of manipulations.

Voici une vue de la mécanique, ce que vous avez au départ, et que vous devez avoir après remontage.
Here is a view of what you have at the beginning, and consequently, in the end.
Première étape, démonter L'interne du sélecteur de tir, attention à la position du ressort lors du remontage.
First step, the inner selector (sorry if the voc is not good -it is probably the sear-), be careful about the spring position when you put it back.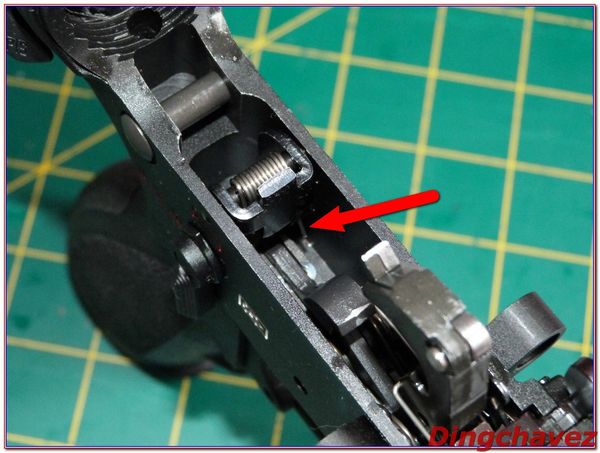 On chasse la goupille, notez le sens de démontage.
Remove the pin, notice that it is not symmetrical.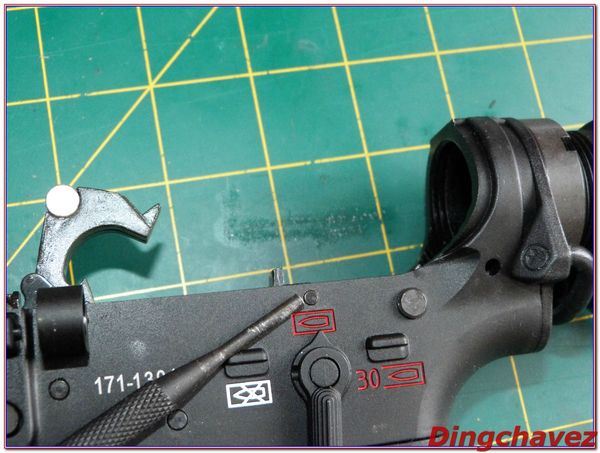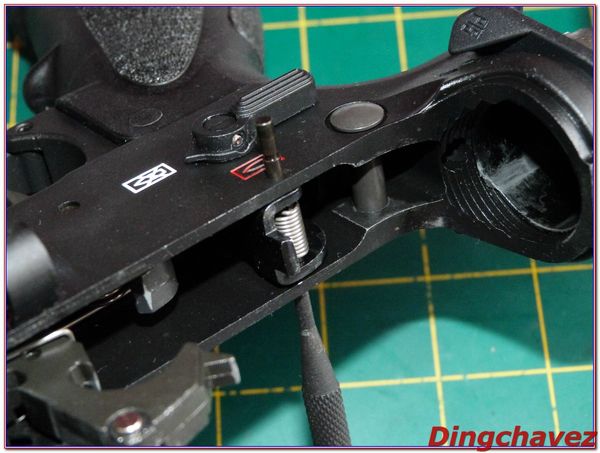 Et voilà !
And voilà (this one was easy !)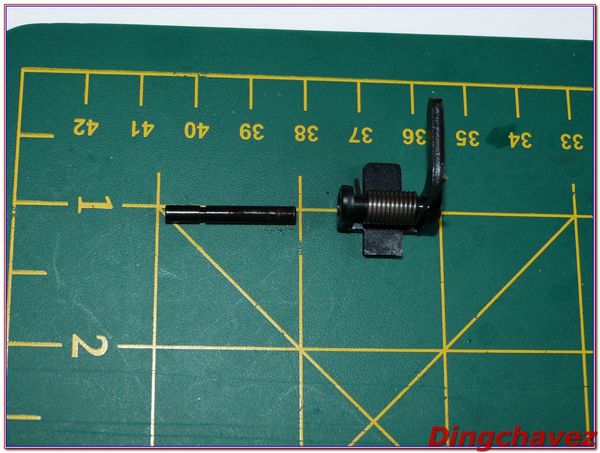 Prochaine étape, je démonte l'arrêtoir de culasse.
Next step, I strip the bolt catch.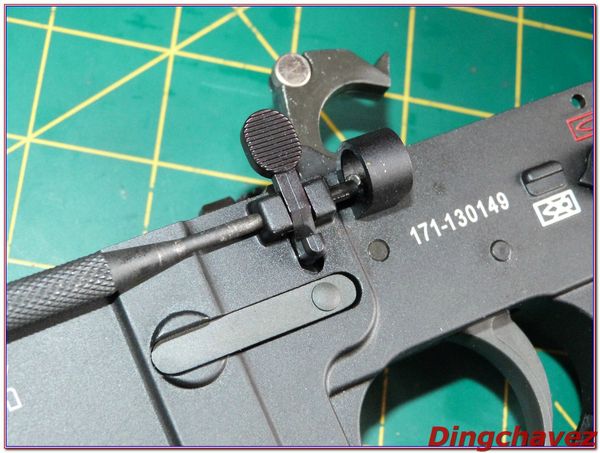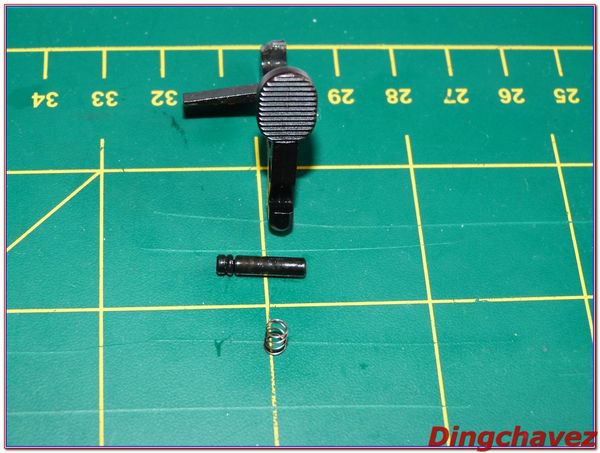 Puis le marteau, repérez bien la position du ressort avant de démonter !

Then the hammer, picture the spring position before removing.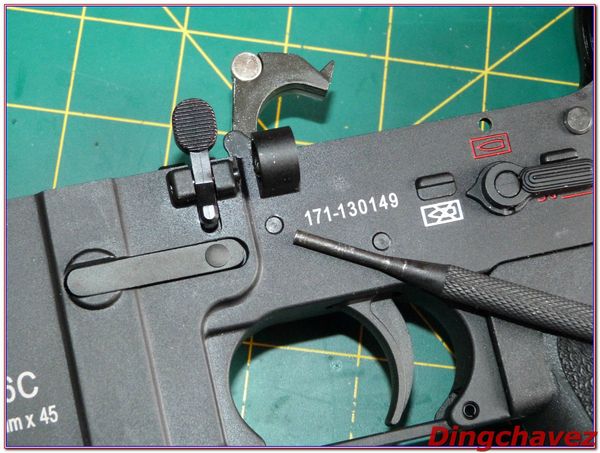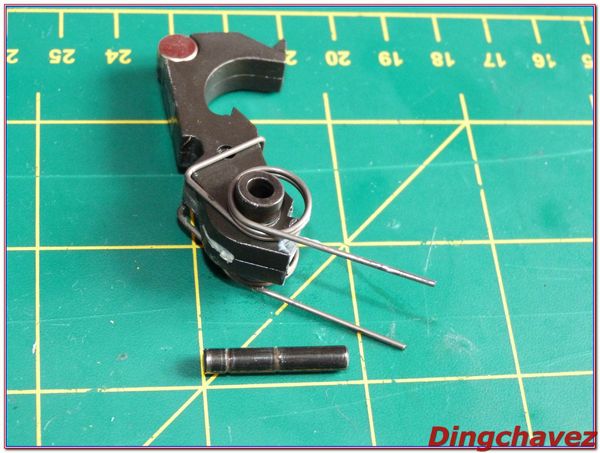 Enfin, on peut enlever la détente et le disconnector
Finally, we can remove the trigger and the disconnector.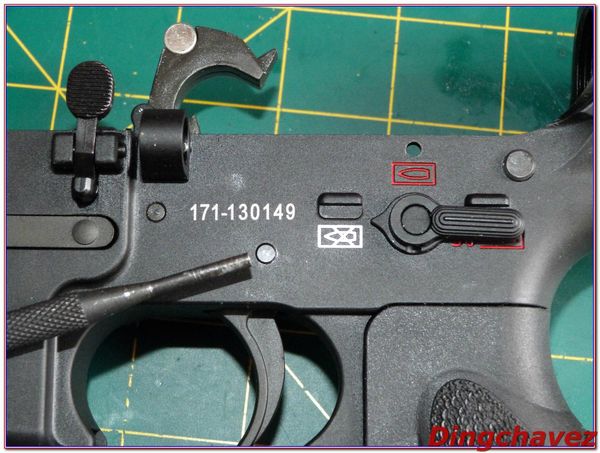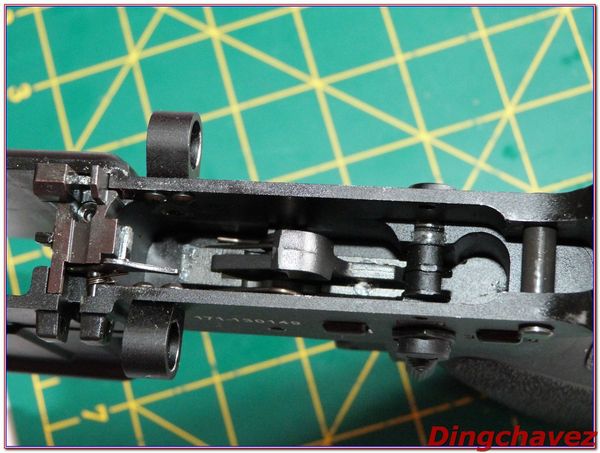 Pour pouvoir sortir le tout, passez le sélecteur de tir sur la position auto.
In order to be able to remove the parts, switch the fire selector on auto.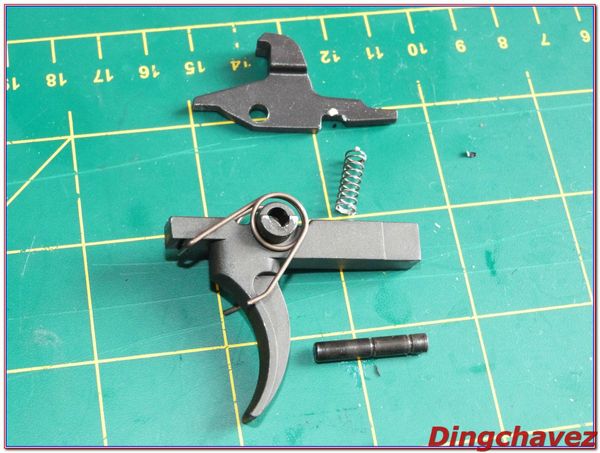 Il ne reste que la partie avant (percuteur) à déposer.
The only thing left is the firing pin.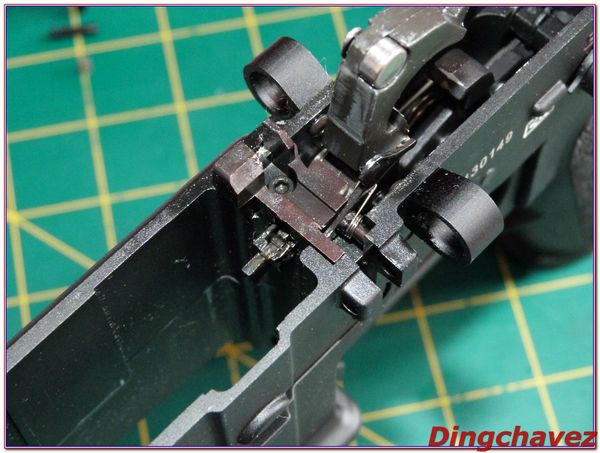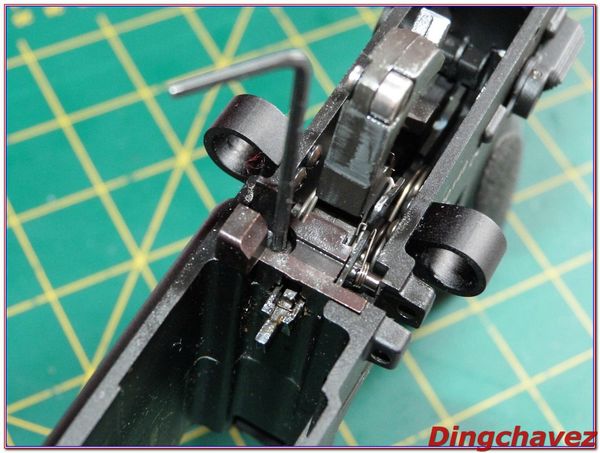 Avant de démonter, repérez la position du petit ressort.
Before removing the whole thing, note the small spring position.
Tout doucement à l'aide d'un petit tournevis, on enlève toute cette partie. Attention, ça peut sauter.

Using a small screwdriver (and being very gentle), remove the whole part. Be careful, some parts could fly.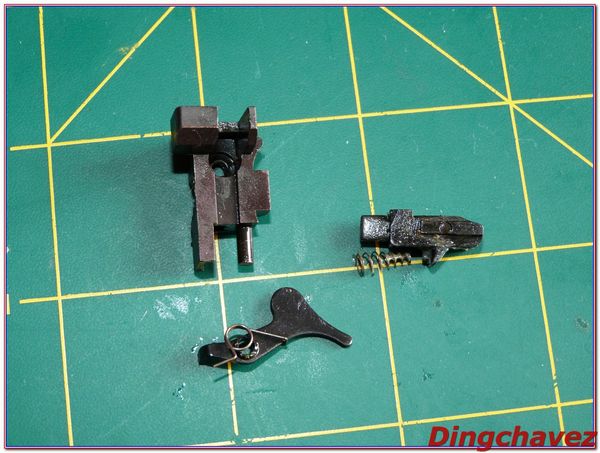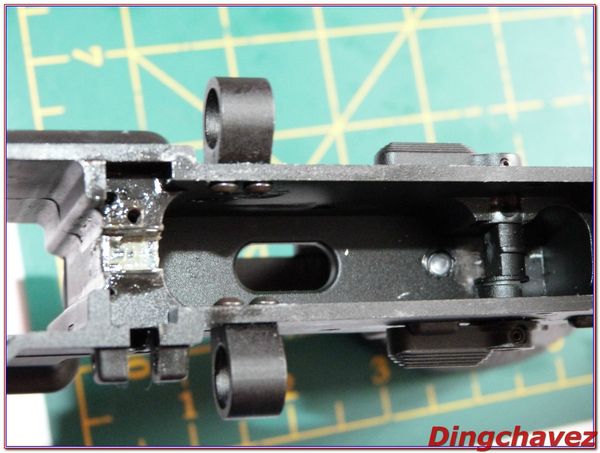 Voici où mettre le petit ressort lors du remontage.
Here is the spring position.
et avec le percuteur.
and with the firing pin.
Lorsque vous remontez la platine, poussez légèrement le percuteur vers l'avant il devrait se verrrouiller. On peut vérifier que tout fonctionne bien en actionnant le levier 2.
When you put everything back together, slightly push the firing pin, it should lock to forward position. You'll be able to check if everything is right by operating part number 2.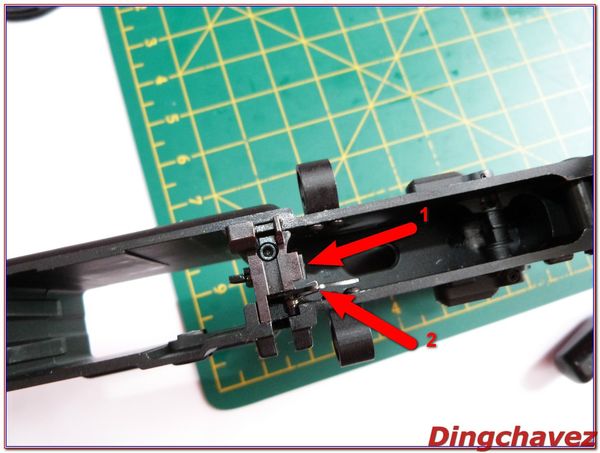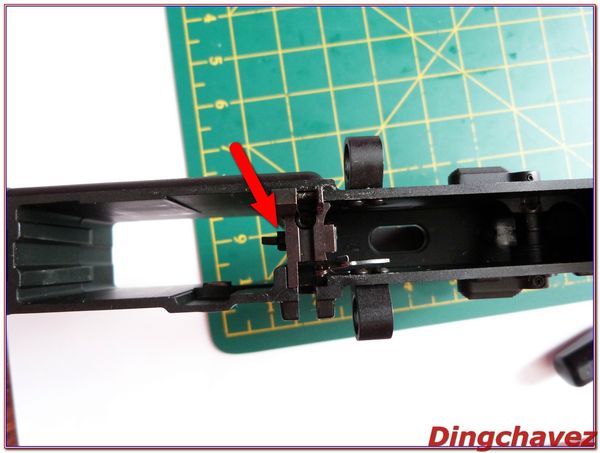 Pour remonter le reste, il suffit de faire les étapes à l'envers, lorsque l'on a le coup de main il ne faut pas plus de 5 minutes pour démonter et remonter. Si vous avez des questions, n'hésitez pas à laisser un commentaire.

To put the remaining parts back in the lower receiver, simply take the different steps backwards. Once you're getting used to it, it shouldn't take you more than 5 minutes to perform this stripping. If you have questions, don't hesitate to post a comment.