Bonjour à toutes et tous !
Vous l'aurez remarqué (ou non !), il n'y a plus de nouvelles reviews depuis un moment déjà sur cette page.
La raison est toute simple : après des années de bons et loyaux services, la plate-forme Canalblog n'est tout simplement plus aux standards de l'internet moderne.
C'est pourquoi, aidé de mon fidèle et néanmoins gratuit aide Maric, je fais migrer petit à petit le contenu présent sur ce blog vers une nouvelle adresse :
Plus rapide, plus moderne, et surtout BEAUCOUP plus pratique pour la gestion et la rédaction des reviews, l'upload d'images et j'en passe !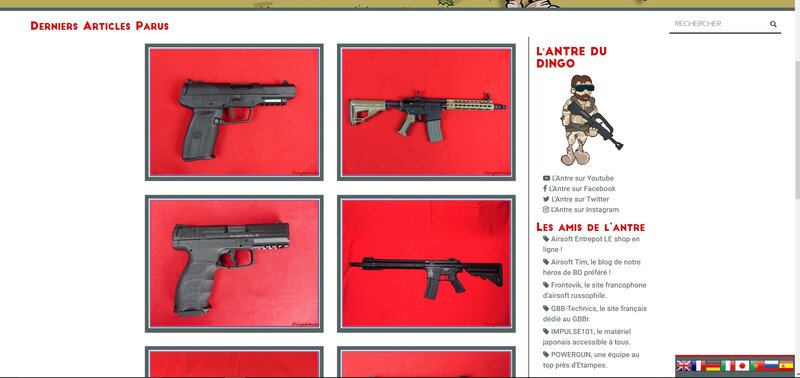 Bien entendu je ne ferme pas ce blog car il est probable que votre recherche google vous ait menée ici, mais il ne sera plus mis à jour.
Merci de votre soutien et je vous souhaite une bonne visite dans l'Antre !
---
Hi everyone, and welcome to the Lair !
Well, the "old" Lair now, as I decided to transfer the whole content and to write the new reviews on a new blog :
Why would i do such a thing? Well, Canalblog is way out of the "modern" internet, and to me it will be easier to write, upload and manage reviews on the new blog.
Of course I'll keep this page open but it won't be updated any more.
Thanks for your support and understanding!
See you soon in the Lair!